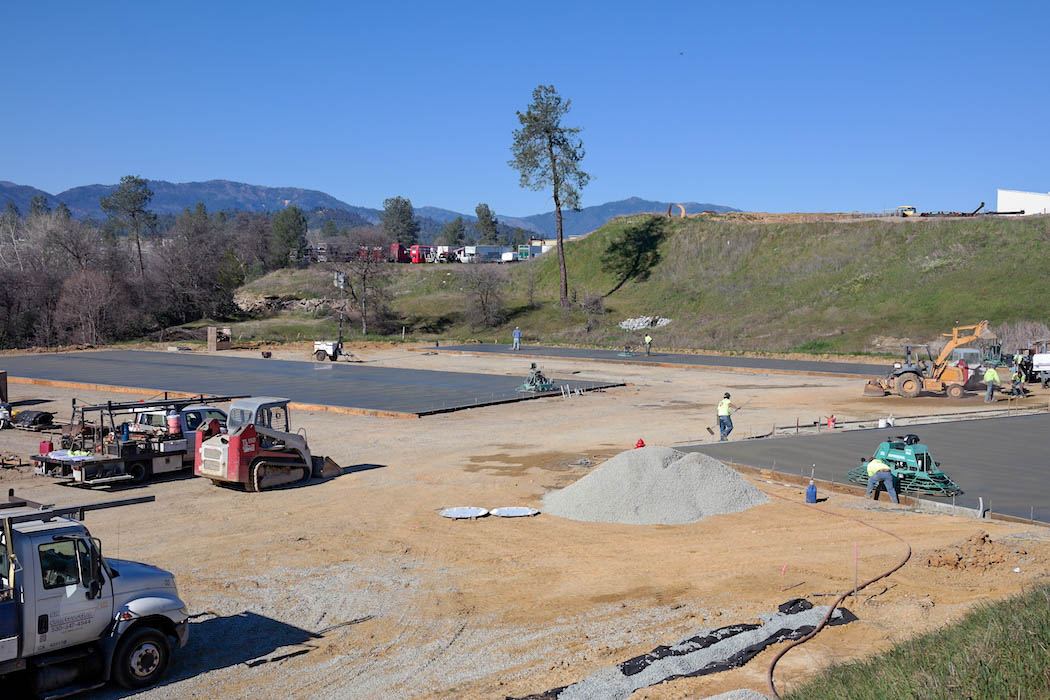 SK Construction
When you get ready to build your new home, shop, warehouse or office, one of the things you'll need to consider is getting the foundation laid correctly, safely, on-time and on-budget. Sometimes cutting corners in the beginning can lead to a domino effect later. That's why choosing a respected and experienced Concrete Contractor is of utmost importance. SK Construction has been serving the North state with high quality concrete work for over 30 years. Their team of workers is well trained in all aspects of laying concrete and takes care to do each job safely and with precision.
Using SK Construction's concrete services gives you some really important advantages. For one, they have the latest advancements in machinery and are able to provide flatter concrete than other companies who don't have these technologies. This has long lasting affects for businesses who notice the more level the floor is, the less maintenance there is. In addition, many businesses need the superior floor surface for their types of service.
If you've seen the exquisite decorative concrete at some of the casinos in Las Vegas, you may wish you could have something like that in your own home. One of the many concrete services that SK Construction does is Decorative Concrete or Decorative Flat Work. Your home can look like a million dollars with the simple addition of some beautiful concrete.
When SK Construction contacted us to build them a website, they were looking for something that was clean, to the point and was an informational type site. We used the Squarespace platform to give them an open, modern looking style website. The large pictures give the viewer a good idea of what will be happening as they work on laying a concrete foundation. The site is Responsive and has an added feature of a call button on the home page when viewed from a mobile phone.