Galaxy Gymnastics Academy has been serving the Redding community for over 20 years. They have seen firsthand the benefits that children to young adults get out of gymnastics. It helps them develop strength, coordination, focus, discipline and self-confidence.
With the help of great gymnasts and a great staff, Galaxy's competition team has consistently produced multiple state-level competitors and numerous state champions. Galaxy Gymnastics has programs and classes for children from walking age to young adult. They even offer Ninja Warrior classes! Galaxy has open gym times, special events and is a fun place to hold a birthday party.
We worked with Galaxy to make their new website interesting, colorful and incorporate all the schedule charts, programs and classes they provide. We built their website on Squarespace. Many of the pictures throughout were provided by Galaxy.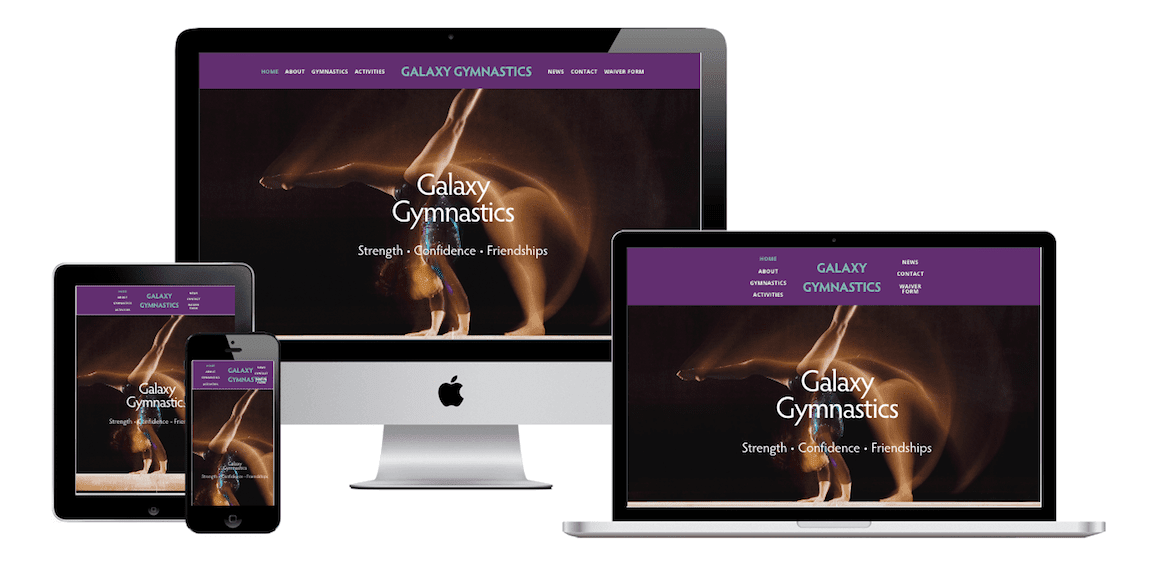 CONTACT INFO
(530) 710-8068
Mon – Thurs 9 AM – 5 PM
Friday 9 AM – 1 PM