Perrin Construction, Inc. is a local commercial and residential asphalt paving service company. They are unique because of being a 'woman-owned' construction company that specializes in asphalt and concrete work. They work on private projects and government owned contracting jobs. Perrin Construction has years of experience in asphalt paving and concrete work; asphalt repair and sealing, striping, roads, sidewalks, driveways, saw cutting, demolition, site construction and more for a myriad of businesses. They have competitive pricing as well as impeccable customer service and satisfaction.
Perrin's new website needed to be mobile-friendly and portray all the different aspects of their services, such as Perrin Construction Inc. does complete ADA paving and design through installations, including ramps, railings, signage, striping, paving and concrete.
We built their new website using Squarespace, incorporating their logo colors throughout, added a gallery of some of their recent jobs, and a blog page to keep customers updated of relevant topics related to their industry.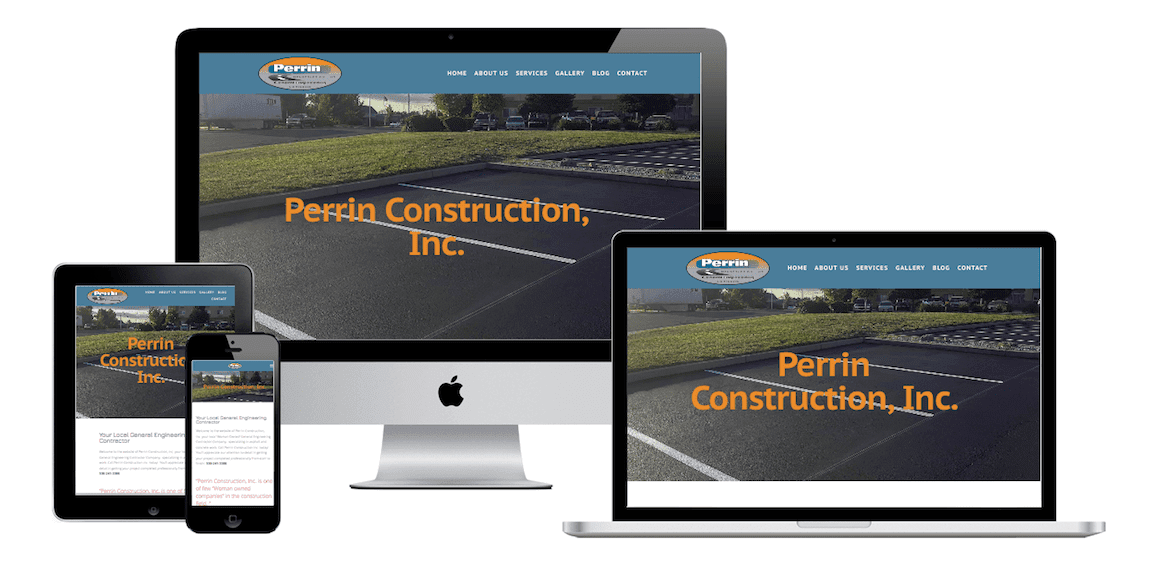 CONTACT INFO
(530) 710-8068
Mon – Thurs 9 AM – 5 PM
Friday 9 AM – 1 PM