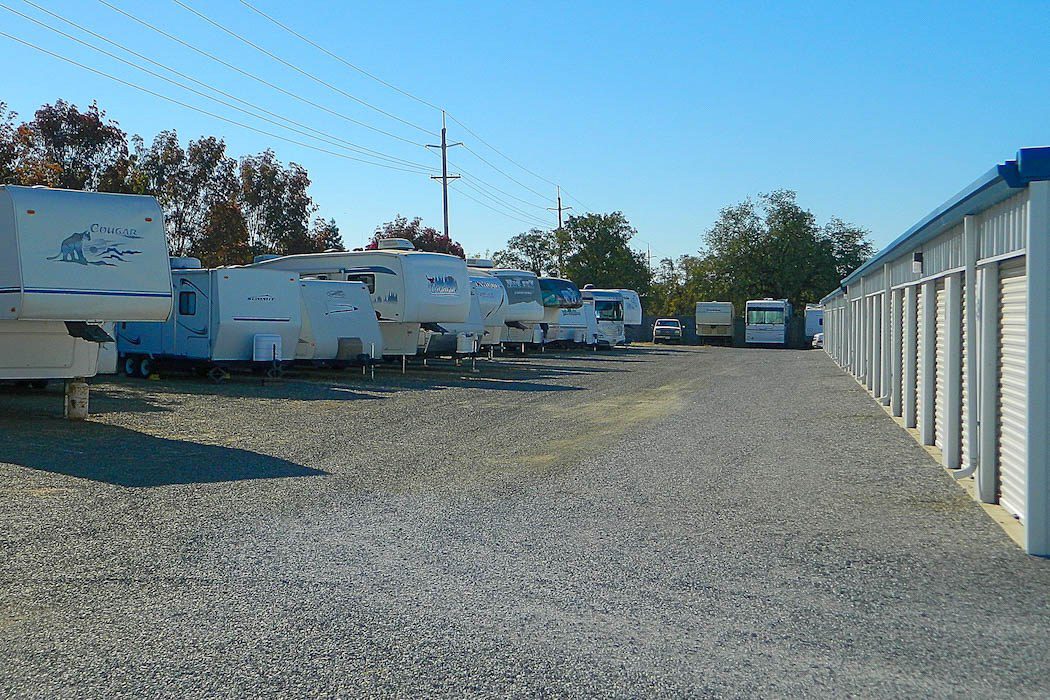 Advantage RV and Mini Storage
Finding the right place to store your boat, RV or trailer may feel like a challenge. You want the place to be easy to access, and yet have the security and safety precautions in place that's needed to protect your valuable assets. Advantage RV and Mini Storage has all those features and then some. Since they first opened and to this day, their focus is on keeping your stored items safe. Their units and storage grounds are under lock and key with constant video surveillance and individual alarmed mini storage units.
There are 3 sizes of Mini Storage Units at Advantage RV, all of which are kept clean and secure. If you are moving out of one place into another, but don't have room for Grandma's buffet or dining set, or even your extra washer & dryer, storage is the perfect solution. Same with all your holiday decorations or camping stuff that only gets used once or twice a year. Why pile your garage or house up when you can put it in a clean, locked storage unit.
Advantage RV and Mini Storage is a family business so you know you'll get the personalized customer service every time. As a valued customer, they want you to have an excellent storage experience in every way and to keep them in mind for future storage needs.
We built Advantage RV's website with a simple, easy to navigate lay-out. The pictures throughout the site show a sample of the security and cleanliness of the property. A 'Bill Pay' button was added linking to a secure payment area and a Google Map for ease in locating them.