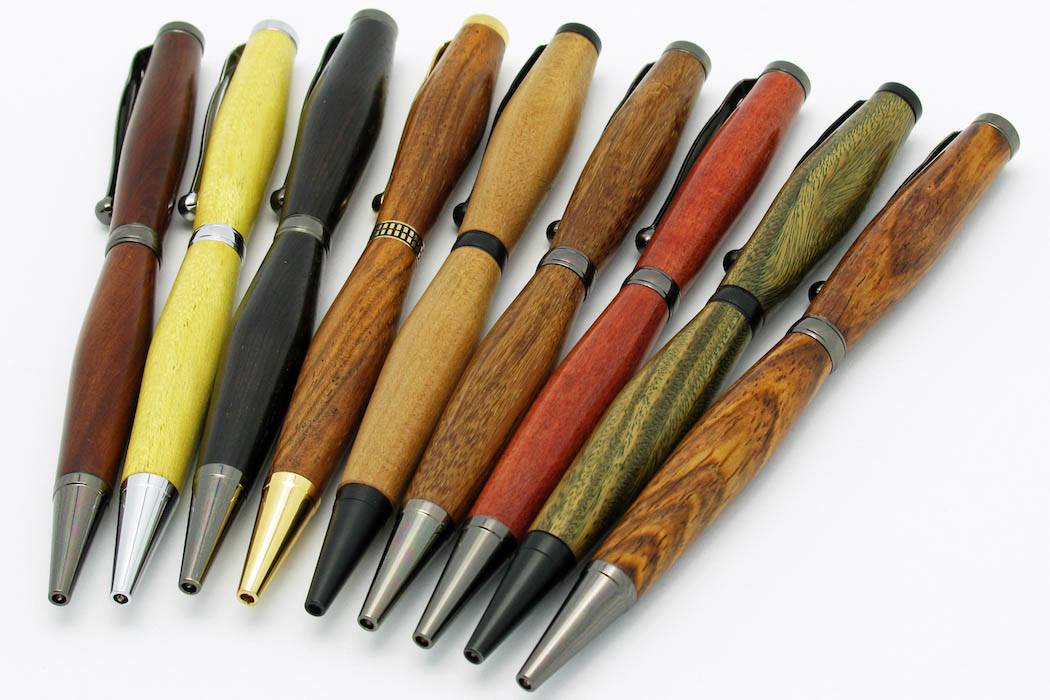 Pens by Bryce
Pens by Bryce creates the most unusual, exciting and desirable pens that we've ever seen!  Bryce takes bullet casings and makes ink pens out of them!  He takes African Wood, computer parts, watches and even feathers and makes pens! His craftsmanship is unreal! Pens by Bryce have the perfect gift for everyone, whether they are a Doctor, a Fisherman, a flower or animal lover, or wine connoisseur!  The acrylic pens are crafted to fit ergonomically in your hand, and the fit is so comfortable!  If you prefer a larger pen, there is plenty to choose from!
For those of you who use an IPad or other device, the Stylus is the perfect solution to easily browsing or working on the internet.  The acrylic pens can be modified to have a stylus on the end also.
Bryce and Sara knew they had a fantastic product line and were looking for a site that showed the viewer just how beautiful and exciting their pens are.  We went with a dark blue site which complimented their logo and made the pens stand out.  Also incorporated are a shopping cart and a Blog page.  They can easily upload new pictures and update the events where their pens will be featured.