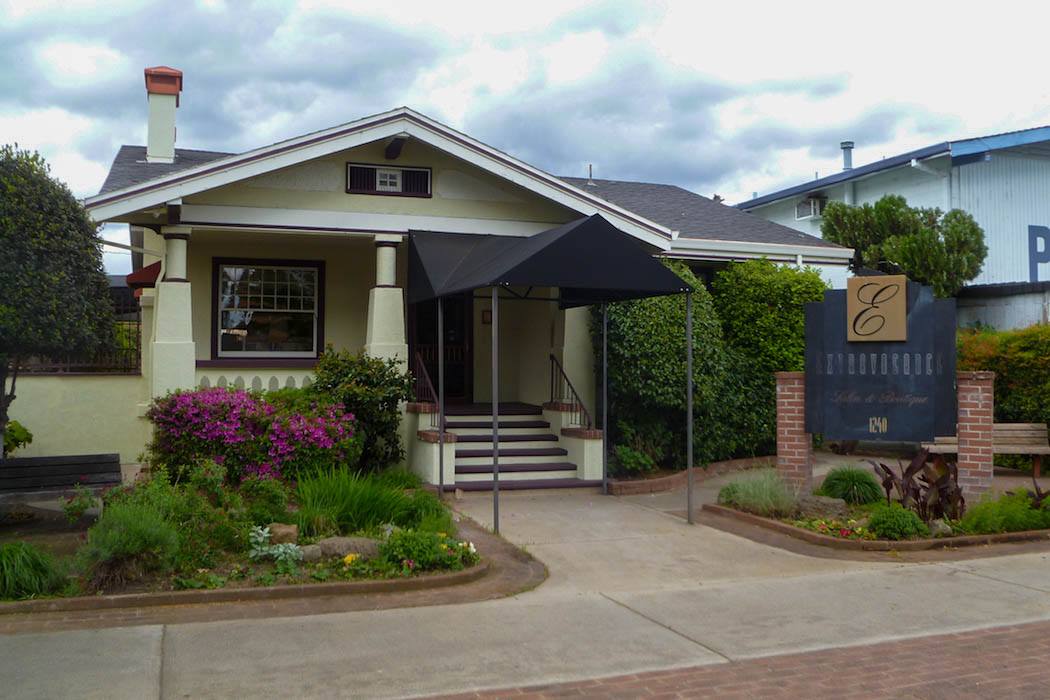 Extravagance Salon
Extravagance Salon & Boutique on Pine Street placed 2nd in the Chamber's 2012 Hall Of Excellence Award for their Business Service.  Not surprising at all, as everyone who goes to Extravagance Salon is thrilled with their customer service and the quality of their work.  When you walk into their warm and inviting salon you'll notice cozy chairs, coffee and treats, and a boutique of trendy and desirable gifts.
Michael and Sherrie Moore are the driving force behind the success of Extravagance Salon. Their dream was to have an upscale salon with exceptional customer service.  Both Michael and Sherrie are experts in hair care, cuts and coloring.  They and their staff are always staying current on the latest styles, cuts and advancements in hair products and technologies.
Michael and Sherrie wanted a website for Extravagance that conveyed the warmth and inviting atmosphere their salon has, while also having a trendy look.  We did this by using brown tones, sunset pictures and inside shots, and the angular lines represent their fashion style.