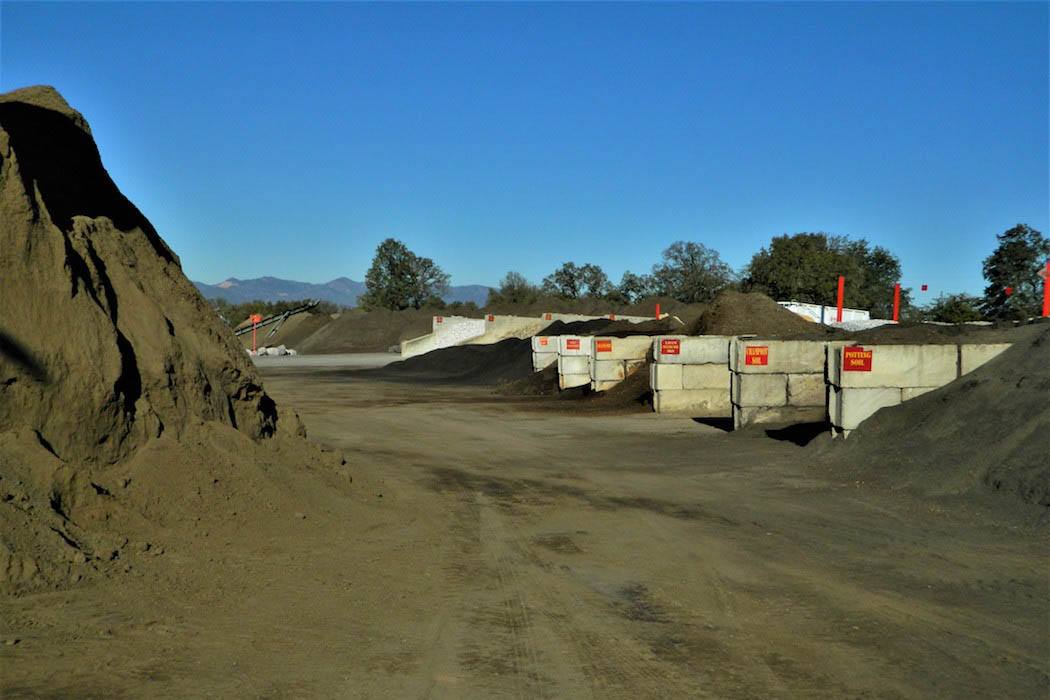 Axner Excavating
When have you driven by a new job site and seen an Axner Excavating, Inc. sign posted? Probably most of the time! That's one of the reasons Axner has become a household name, particularly in this area! They are the ones everyone calls to do the excavating, demolition, hauling and site work. In fact, they are the #1 provider of landscaping materials in the North state. When you drive up to their yard right off Highway 44 and Airport Road – (over to Old Oregon Trail) you'll notice the huge bins of rock, gravel, slate, bark, dirt, and every other type of landscaping material you could ask for! It's a landscapers dream!
Even if you are a do-it-yourself kind of person, check out all the things Axner Excavating has available. Your imagination will run wild with all the cool stuff you can do! Julie and Cyndee have grown the business into not only landscaping products and supplies, but also to where they do demolition, rent out excavators, trucks, and loaders and even have sandbags and do fire-breaks.
One of the things you'll notice about Axner's website is they regularly post the prices for their soil, bark, gravel, rock, boulders and other landscaping materials. We wanted this to be easy for them to do along with adding new information and specials to their website. Axner Excavating, Inc. also uses Social Media to keep customers up-to-date and so we added those buttons to the top of their website.