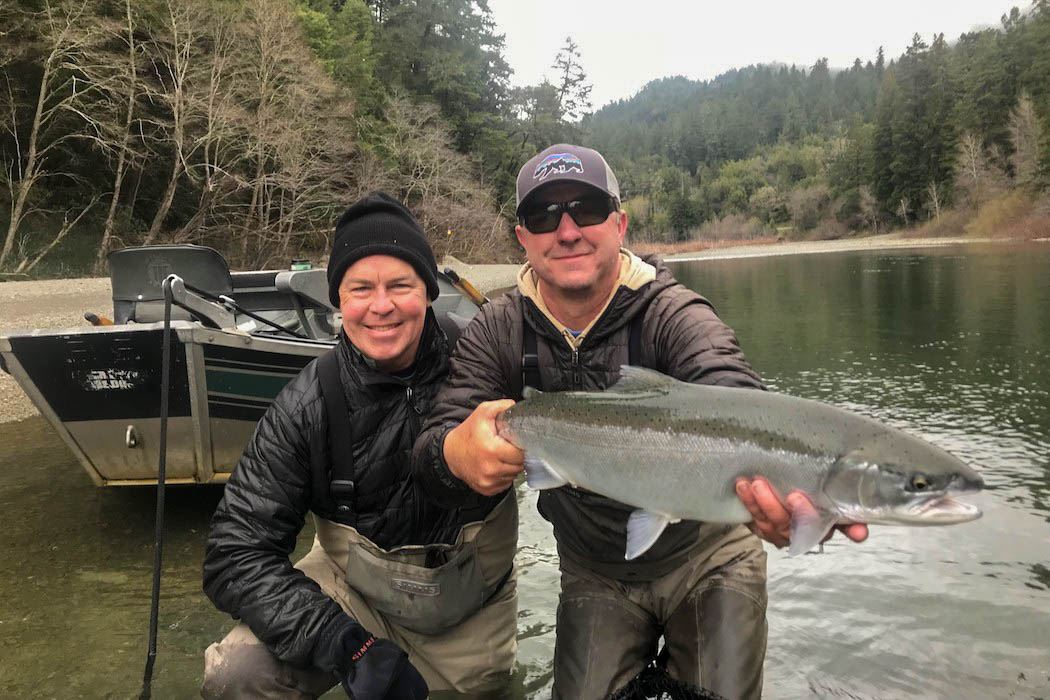 Mike Hibbard Fly Fishing
Who wouldn't want to learn to Fly Fish! If you've wanted to try something new, find a year-round activity that you can truly enjoy, or find a sport you can do together with your son or daughter, this IS IT!! Fishing or Fly Fishing is the type of sport that you can do year round! All you need is an experienced fly fishing guide who can bring you to the best fishing areas, teach you how to fly fish and who has the fly fishing equipment you'll need to use.
Mike Hibbard is a fabulous experienced Fly Fishing Guide for Northern California. He guides experienced fly fishers and the novice, taking them to hidden fishing areas, streams, rivers and lakes. The Sacramento River in an Anglers paradise and Mike Hibbard knows it like the back of his hand. Over the years, Mike Hibbard has taken people on fishing trips to the Trinity area, Klamath, Burney and many other desirable fishing areas. Anglers and those new to fly fishing, enjoy every aspect of the sport. They say how calming and peaceful it is to fly fish. You are outside enjoying the beauty of nature and having fun too!
Mike Hibbard Fly Fishing website was designed for the seasoned fisherman or Angler and also for the person looking to get started in fly fishing. The website showcases the happy fisherman and their families with their fish catches. Mike was looking for a color scheme to enhance his vivid pictures, and wanted his website to be user-friendly. We incorporated a Fishing Report Blog so he'll be able to upload pictures from his ongoing fishing trips.