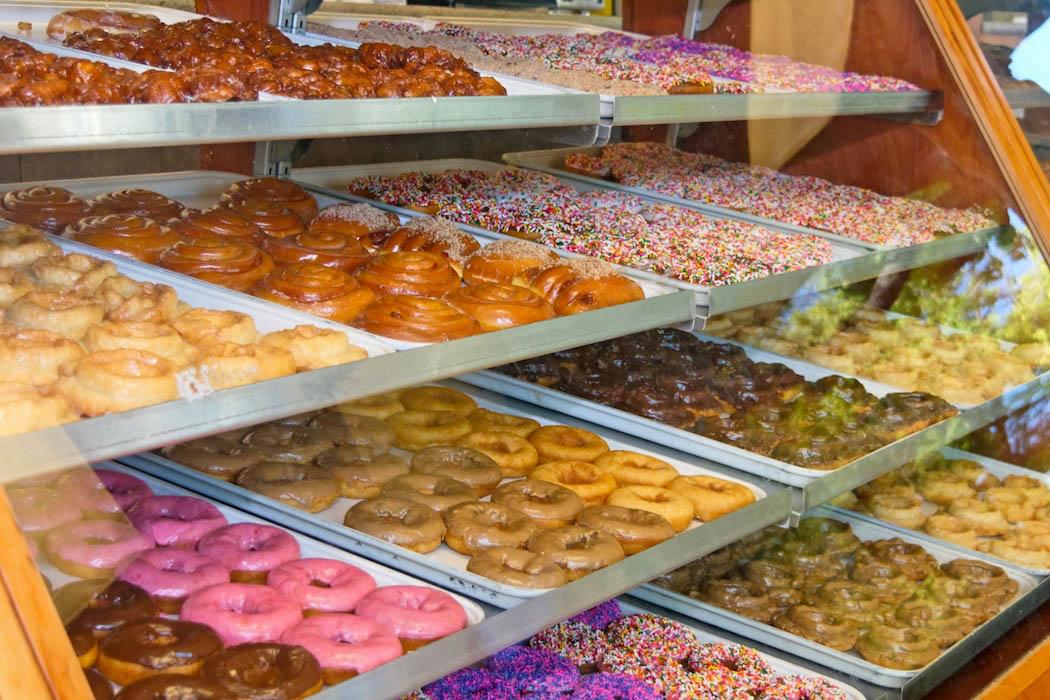 Heavenly Donuts
Heavenly Donut's name says it all, as they make the most delicious and heavenly tasting donuts!   Their motto is 'a little bit of heaven in every bite!'  Once you get started on their donuts, you'll want to swing by Heavenly's donut house on a regular basis!  Many of their locations now have added delicious breakfast options!  If you love bagels or croissants, get one with ham or sausage, egg and cheese!  Then enjoy your favorite donut for dessert!
Heavenly Donut is well known in the Northwest. They have 6 locations throughout Washington, Oregon and Northern California.   Each of the Heavenly Donut locations has their own donut specialties for you to enjoy!
When you have a corporate event, office meeting, school parents meeting, or any group gathering, donuts always make the event even better!  Pick up some for your next meeting, brainstorming event, garage sale, retirement or birthday party.  There is always someone who will be happy to have a donut!
Heavenly donut will customize your large order, so call them ahead to get it on their schedule.
Roger and Michael were looking to have a website that showed all the locations of Heavenly Donut, and that featured nice large pictures of their sumptuous treats!  Another thing they needed on their new website, was the ability to make changes in-house as needed.  We built their new site on Squarespace and used their requested color scheme to match the logo.  Next, we gave them training to add pictures, change wording and showed them how to blog.