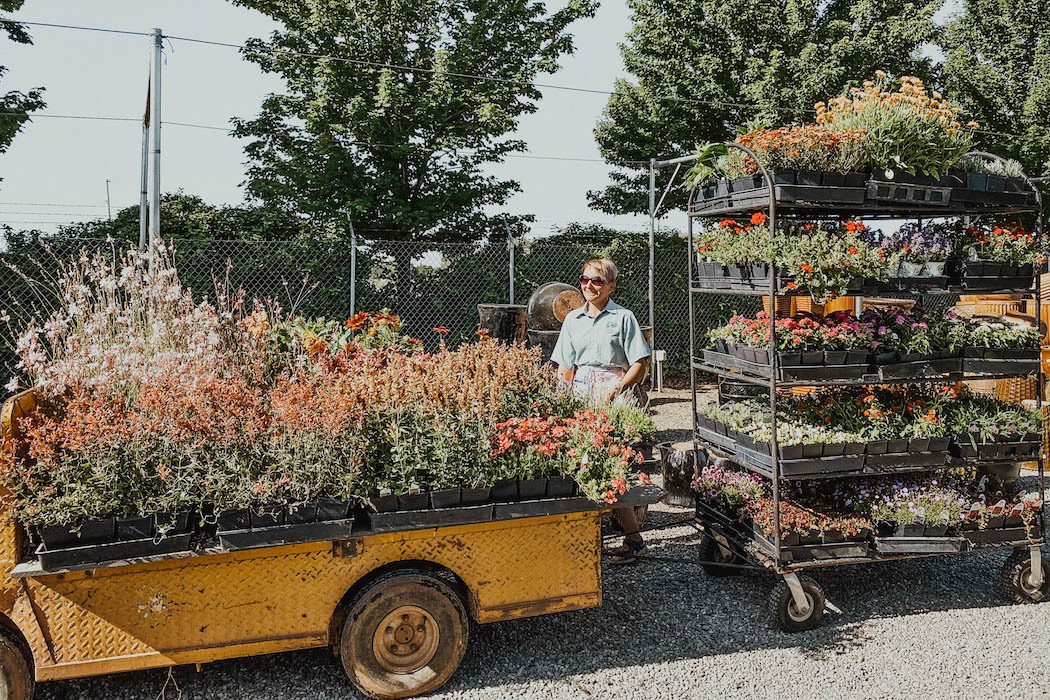 Wyntour Gardens
Wyntour Gardens has everything you need to get started in gardening. They carry the soil, the fertilizer, the tools, the pots, containers, seeds, and plants. Just as important, their dedicated and plant-loving staff will fill you in with all the information you need to be successful in your gardening efforts. They will even help you in picking out the best plants!
Local landscapers are happy with the large selection of bare root trees, shrubs, roses, bedding, and plant choices available at Wyntour Gardens. Those who have spent years in raising crops or flowers, know that all the seeds or plants they purchase from Wyntour Gardens are of the highest quality.
The Gift Shop at Wyntour Gardens is chock full of farm décor, charming and wonderful treasures for the home and garden. If you haven't checked it out, be sure to next time you stop in.
We were excited to work with the new owners of Wyntour Gardens, Stacy and Mike Giles, and with Linda, their store manager, in putting together all the content needed for the new website. We incorporated beautiful pictures throughout the website and used their logo colors and a modern black color to give the site a contemporary look.