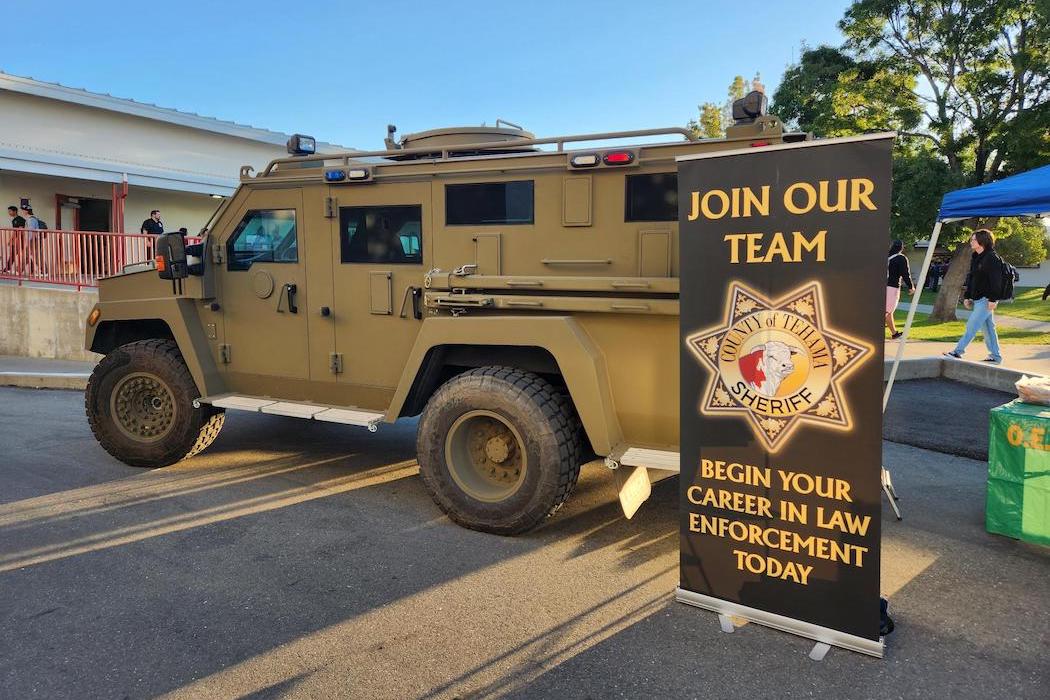 Tehama County Sheriff
The Tehama County Sheriff's Office (TCSO) is dedicated to the citizens of Tehama County, as well as their employees, and the betterment of life within the Tehama County which encompasses 3,300 square miles.
The TCSO Sheriff's Administration manages a well-trained and dedicated force, and avidly recruit energetic new law enforcement deputies for both the custody and the operations division and remaining approachable and adaptable to the ever-changing law enforcement environment are just some of the duties the Administration team tackles every day.
There are several Units & Divisions at the Tehama County Sheriff's Office, each with their own unique specialties. These include Operations and Patrol, Investigations, Records, Dispatch, Civil Division, Coroner's Office, Major Crimes, Reserves, Search and Rescue, CERT, K9 Division, Property and Evidence, Boating, Animal Regulations, Custody Division, Inmates, Jail Services, Visitation, Courts and others.
In addition, TCSO also has other services such as Crime Prevention, Volunteer Groups, Explorer Post 120, Chaplain Services, Tehama County DSA, Meagan's Law info, Concealed Weapon Permits, Licenses and Permits and much, much more. They also have an Office of Emergency Services
TCSO is committed to improving the quality of life, in partnership with the community they serve, through fair and ethical law enforcement services.