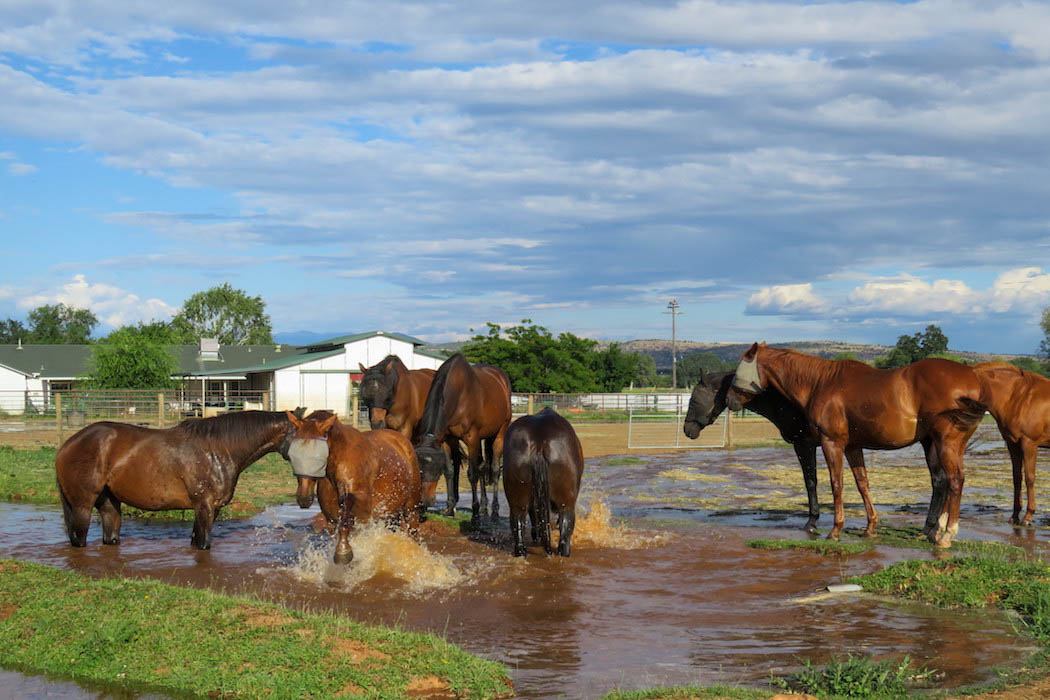 Tranquility Farm
Horse lovers near and far probably have heard of the Harry Biszantz Memorial Center for Thoroughbred Retirement and Priscilla Clark, who owned and ran the largest Thoroughbred retirement and horse adoption program in the state, which was located originally in Tehachapi, CA. Priscilla took on the arduous task of taking care of retired racing horses and giving them a place to live. She also adopted out horses for those wanting to give them a home.
In 2014 Tranquility Farm transitioned from an adoption-oriented program to a retirement sanctuary, moving to a new farm called "Tranquility Farm TBS" in Cottonwood, CA. There she created a true "family farm" lifestyle where the herd of retired horses could live together on irrigated pasture and share open barns and leisure sheds to keep them happy and comfortable the year round.
Priscilla puts on a yearly Stallion Auction that everyone eagerly looks forward to. You can check out the horses coming up for auction on her website.
Tranquility Farms runs completely on donations, for the horses, feed, and even the new barn she was able to build. We built her website on WordPress and featured horse pictures throughout. We added a donation page, information about adopting horses and when it comes time for the Stallion Auction, we upload the PDF for people to download.