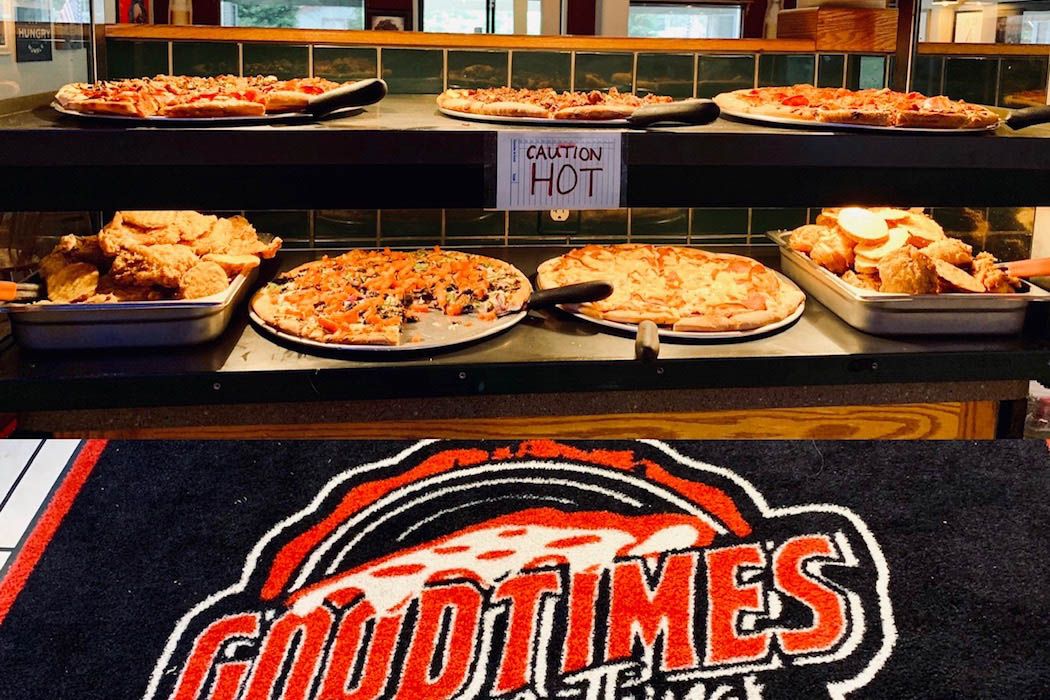 Good Times Pizza & Things
If you think you've tried all the pizza parlors around, maybe you've missed one of the best! Good Times Pizza and Things has been serving homemade pizza in Palo Cedro for over 15 years, so you know they've perfected their dough! In fact, Good Times Pizza makes their dough fresh every day! For those on a restricted diet, gluten-free pizza is also available!
One of the things the locals really enjoy about Good Times Pizza and Things, is that they also have other 'Things' to eat! Tasty wraps, mouth-watering hamburgers, delicious fish & chips, satisfying deli sandwiches, broasted chicken and even corn dogs! The salad bar is always fresh and has a good selection of salad toppings.
Good Times Pizza and Things is also the perfect place to hold an event. If you've been looking for a place to hold your meetings, or for a bridal dinner, birthday party, retirement party, after-sports celebration, or even a place to hold a fund raiser, you'll find the right sized room to accommodate your needs. Whenever you need a large room for just about any function, remember Good Times Pizza and Things. They have 3 rooms available to choose from.
Good Times Pizza and Things has a following of regular customers, but they were getting calls from people wanting to check out their menu and they needed an on-line presence. We built a Squarespace website so a sample menu could be posted and easily changed throughout the year. We included large pictures of the inside and a variety of food images. Their website is mobile friendly and easy to navigate.