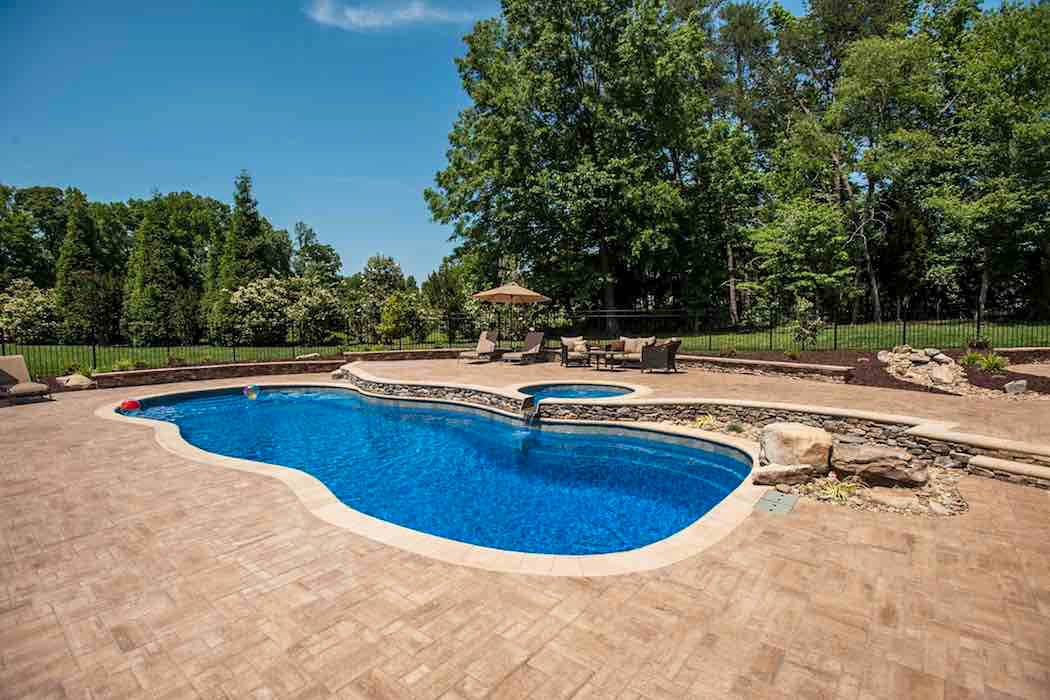 Palo Cedro Pool & Spa
Even though Redding summers are not as hot as they used to be (you know, 119 – 125 degrees..!!), they still can be miserable. Every year there are those who think, 'I sure wish I had a swimming pool…' but then they put it off for another year. But why wait any longer? It's so easy to make the decision when you are considering a fiberglass pool from Palo Cedro Pool & Spa! All that is involved are 5 easy steps! Dig a hole, insert the pool, do the plumbing & electric, add the water, pour the deck, Wahlah! Jump in & enjoy! All within 2 – 3 days!
There are a couple of highly recognized and extremely well-made fiberglass pool brands that are sold by Palo Cedro Pool & Spa. Aloha & Leisure Pools are both made with superior materials to give your pool a long life. When building the website for Palo Cedro Pool & Spa, & reading about the kinds of pool products they have, I couldn't help but want a Swim Spa too! The AquaFit swim spa is the perfect size for cooling off and exercising! Now that is a reason in itself to get a pool!
Paula wanted a new, refreshing & modern look to her website and also have it be 'Responsive' for loading up nicely on iPhones, etc. We added YouTube videos and a Sales & Specials page for her Blog.